Welcome to flo-music
flo-music gives an overview of the work of the Freiburg bassist Florian Döling, who, in addition to his work as a bass player, also has an extensive vita as composer, lyricist, arranger, teacher, conductor and producer.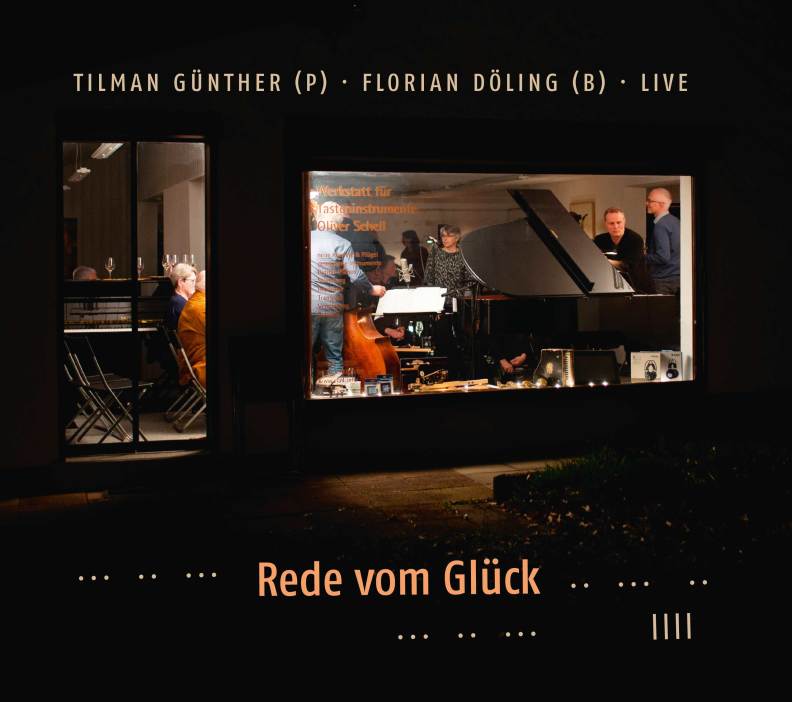 Ab Juni 2023 erhältlich: die Live-Duo-CD Rede vom Glück mit Tilman Günther am Piano und Florian Döling am Kontrabass.
Duo Günther & Döling
4. Track der CD "Rede vom Glück"
1. Track der CD "Rede vom Glück"
Aktuelles Live-Video
February 19th 2023 at 6pm
LUCAS HEIDEPRIEM TRIO
Lucas Heidepriem - grand piano

Florian Döling -double bass

Michael Heidepriem - drums.
"Live at Mocher's" is a live broadcast from Rossinistudios Stuttgart/Germany Audio & Video produced 2023 by mochermusic Patrick Tompert
Im CD-Shop erhältlich:
Die erste CD der Band More Than Four: Keep The Beauty.
Für weitere Infos und Vorbestellungen folgen Sie bitte dem Cover-Link.