CDs Duo Anke Ohnmacht-Döling (Violine) & Florian Döling (Bass)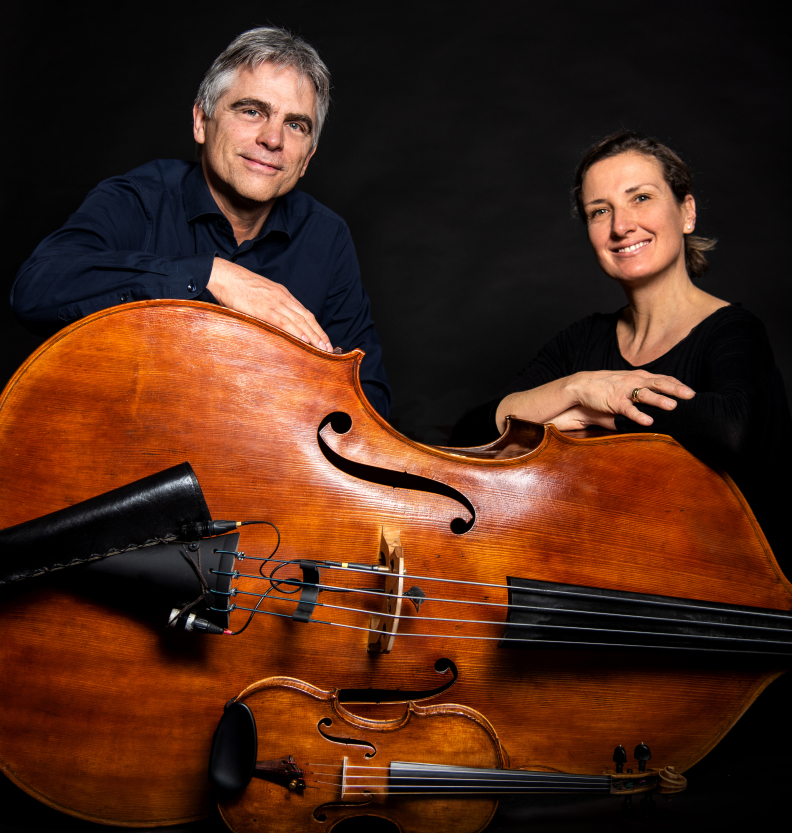 CD-Order
Please order by e-mail to Florian Döling (please add dedication wish if applicable).
Shipping costs within Germany (only D): 2,- / shipping costs abroad: 4,- Euro. Payment within Germany by bank transfer, abroad by prepayment via paypal. Please do not forget the shipping address and the title(s) of the CD(s). Thank you very much!
Free shipping for 2 CDs or more.
Current special offer: Combi pack 1x "Songs from the world..." & 1x "Beethoven reloaded": 22,50 Euro incl. shipping.
Happy Birthday, Ludwig van!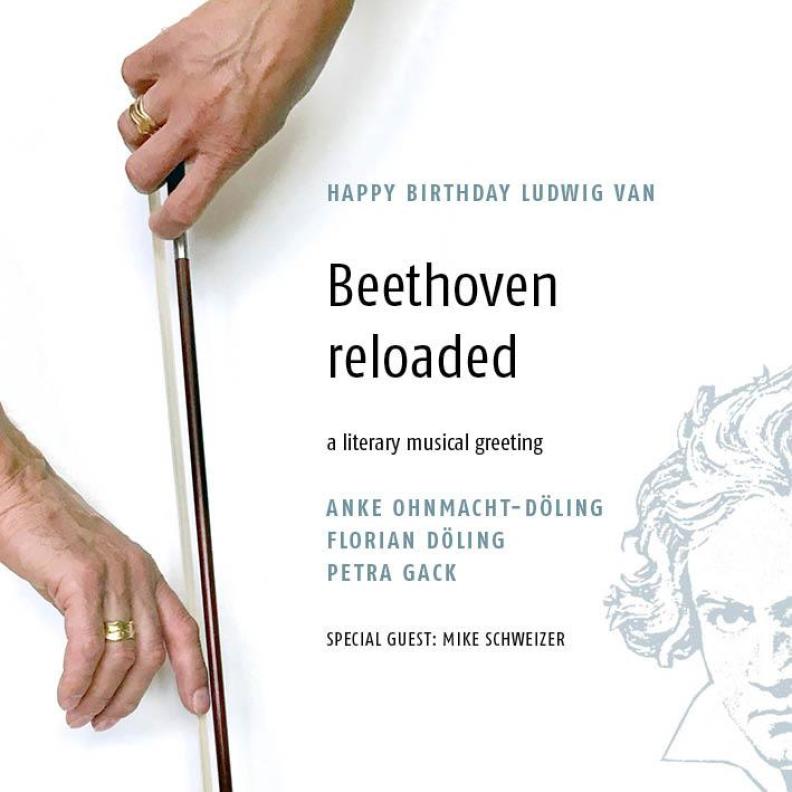 The second CD of the duo Anke Ohnmacht-Döling & Florian Döling: Florian Döling has arranged five Beethoven songs in his very special view for his wife and himself. Also present is the actress and speaker Petra Gack, who recites selected song texts and an excerpt from a letter by Beethoven. The last song features Mike Schweizer, an accomplished and sensitive soloist on tenor sax. The EP-CD (Extended Play = a CD standing between a single and a full album) with a playing time of 20:55 min. includes a 12-page booklet and is unwelded for the care of the planet.
1st Track CD "Beethoven Reloaded - Happy Birthday Ludwig Van"
2nd Track CD "Beethoven Reloaded - Happy Birhday Ludwig Van"
10,- Euro
Duo Anke Ohnmacht-Döling (Violine) & Florian Döling (Bass)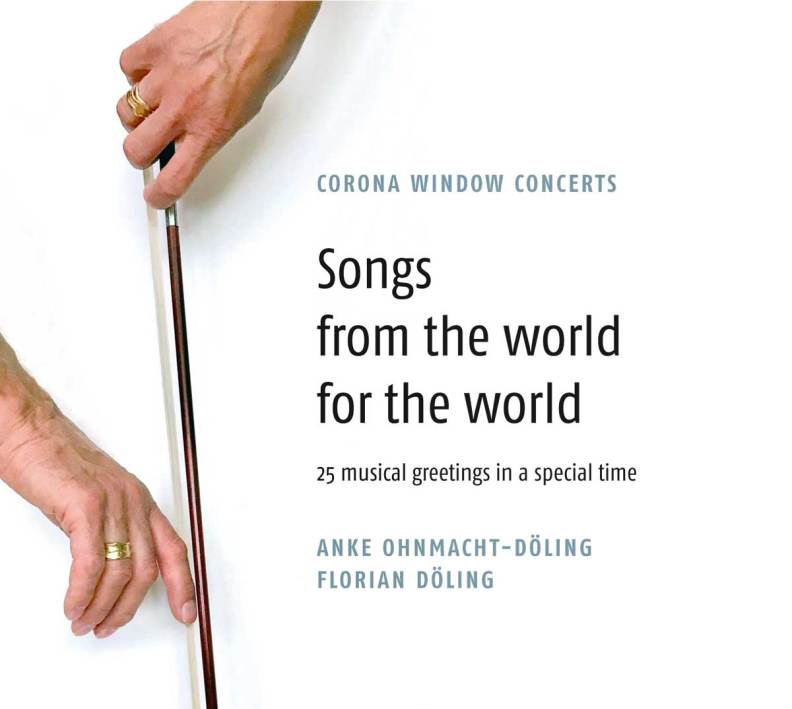 25 songs from a special time
digipack with 16-page booklet (german), unwelded to avoid plastic waste
Info Anke Ohnmacht-Döling
Anke Ohnmacht-Döling received her first violin lessons at the music school in Lahr. After graduating from high school she studied at the Musikhochschule in Freiburg im Breisgau and with Franco Gulli at Indiana University in Bloomington, USA. Master classes with Winfried Rademacher, Maurizio Fuks, Janos Starker and the Vermeer Quartet completed her education. She is a member of the 1st violins in the Freiburg Philharmonic Orchestra. Chamber music projects continually bring her together with various colleagues in a variety of formations.