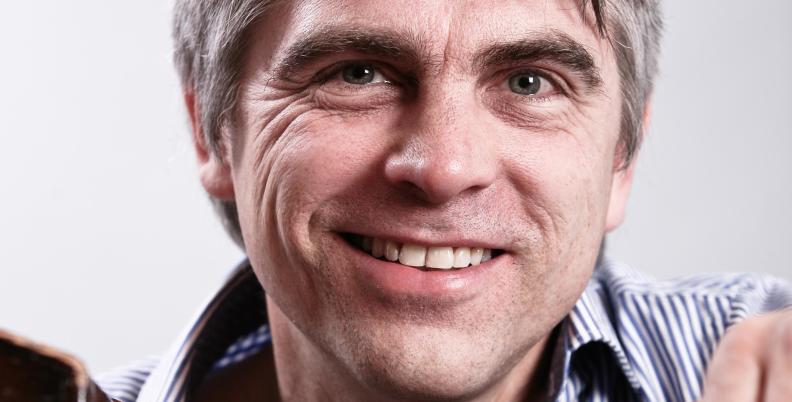 Reviews from 2015 (Live)
Badische Zeitung of 3. May 2018 review Max Zentawer Trio
"Contrabassist Florian Döling and drummer Matthias Daneck are soulmates who play without musical set pieces and still do not stick in their music, but rather stay focused on the audience - no matter of course in jazz. Very deserving of great applause." Author: Juliana Eiland-Jung
Lahrer Zeitung vom 2.5.2018 review Max Zentawer Trio
"Florian Döling (contrabass) and Matthias Daneck (drums) do a great rhythm work, which creates the space for the always powerful solos of the guitar. Max Zentawer can let off steam and immerse himself in rich grooves ... .... In between, the Trio also spins wonderfully swinging harmonies, congenial dialogues in which Zentawer repeatedly slipped into the role of an accompanist." Author: Lahrer Zeitung
Badische Zeitung 10. März 2016 review "Ars Supernova"
"How the fusion of medieval and modern jazz works sounded like this: The medieval instruments starts, the saxophone came in. Cautiously drums, double bass and guitar were added. A short time later, after finishing the shawms melodies, Oswald's von Wolkenstein Suite changed to the pure jazz piece with a fulminant double bass solo by Florian Döling. The shawms add in the end the tune again. At least here you could hear how the different music styles can become one in an impressive way." Author: Christiane Franz
Badische Zeitung 9. Dez. 2015 review "Ars Supernova"
"With this bunch of consistently excellent musicians it's hard and maybe a bit unfair, especially to highlight one. But what Florian Döling at the double bass succeeded, deserves special mention, because it came to him a special challenging task: he had to lay the foundation and the opposite pole to the high and partly quite sharp sounding medieval wind instruments." Author: Alexander Huber