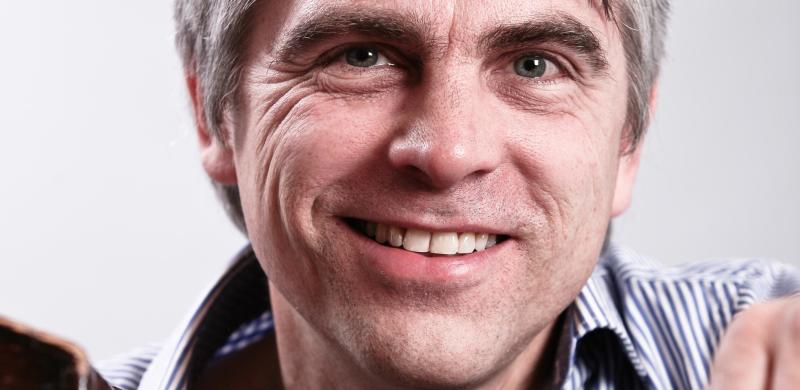 The Teacher
The teacher
Immediately after his exam at the Saarland Academy of Music, Florian Döling started his pedagogical career in 1989 at the Music School Sulzbach / Saar. From the beginning he gave double bass lessons - both classical and jazz - electric bass and band lessons. After a short time, he was commissioned by the school management with the establishment of a popular music department. In 1990, with the support of his jazz band "Rebop", he founded the extremely successful Sulzbach Jazz Workshop, which celebrated its 25th anniversary in 2015.
In addition to his work at the jazz and rock school "Music Lab" in Emmendingen from November 1991 to October 1997, he began in November 1991 as double bass, electric bass and band teacher a teaching engagement at the Music School Offenburg-Ortenau. He built up a large double-bass and e-bass class. Some of his students made their way to a successful musical life through training at music-conservatories - both in the field of classical music as well as in the study jazz. From October 1993 he was appointed head of department of the "Musikfabrik" at this school, with the task of establishing and expanding the department of Popular Music. With many new offers - such as the establishment of bands to find out the best instrument, the teaching model Bandlab, the foundation and direction of the monthly student concert series "Kick im KIK", big events like the children's musical "Miausical" or the big music factory festival He has led the faculty for 13 years and handed over to his successor in the fall of 2006 a booming and highly active department with over 20 bands.
Parallel to his teaching at the music school Offenburg-Ortenau, he taught since January 1994 students in the study jazz at the Conservatoire Nationale in Strasbourg. An activity which he resigned in November 1998 due to his increasing composition and his extensive departmental work.
In addition to his work at the music school Offenburg-Ortenau, he began his teaching as a double bass, e-bass and ensemble teacher at the Swiss Music School Binningen-Bottmingen (Baselland). Since January 2014, he also teaches these subjects at the music school Münchenstein (Baselland). Since 2014 he also teaches songwriting at the music school Binningen-Bottmingen.
Florian Döling also gives advanced training for music teachers and is invited to workshops, mainly in the field of jazz, as a lecturer. He also supervises pedagogical internships for students of the Jazzcampus Basel and the Hochschule für Musik Basel.
His educational-artistic goals are reflected in the mission statement of the >> Musikschule Binningen-Bottmingen. Visiting the homepage of the >> Musikschule Offenburg-Ortenau and the Musikschule Münchenstein also gives a good overview of the diverse activities of these music schools.